Welcome to the guide on Muttontown Country Club! Whether you're a passionate golfer, a culinary enthusiast, or someone simply looking for a serene retreat away from the city hustle, Muttontown Country Club has something for everyone.
Read on to find out more about the history, amenities, and how you can become a member of this exclusive haven.
The History of Muttontown Country Club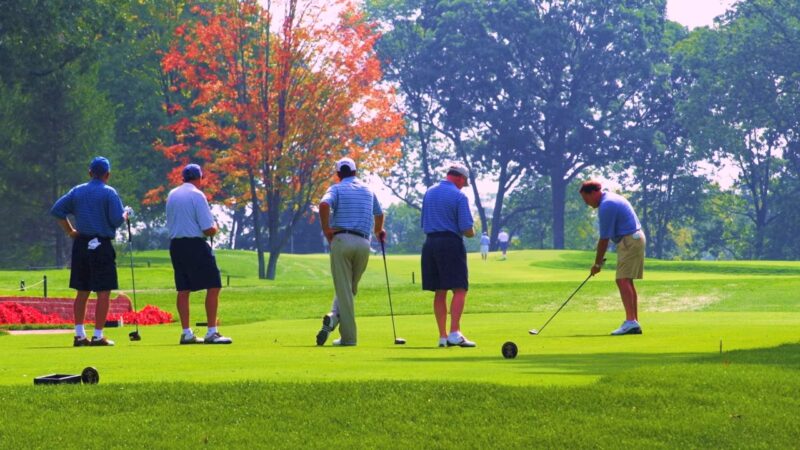 Muttontown Country Club is one of the finest membership clubs in New York. Located in East Norwich, this club has long been a place of elegance, leisure, and top-tier sporting facilities.
But did you know that it wasn't always a country club? Let's take a quick journey through time to appreciate its origins.
A Shift from Farming to Leisure
Originally, the land where the country club now sits was a farm. In the early 20th century, it underwent a transformation and was developed into a golf course.
It later became a country club, complete with dining facilities and various other amenities. Over the years, the club has expanded its features while retaining its rich history and elegance.
Not Just a Golf Club
Though initially known for its golf facilities, Muttontown Country Club has evolved into a comprehensive establishment. The club now offers tennis courts, swimming pools, and an opulent banquet hall.
This development makes it an attractive option for people from all walks of life, not just golf enthusiasts.
World-Class Golfing Facilities
If you love golf, you're in for a treat! Muttontown Country Club boasts a top-of-the-line golf course designed by renowned architects.
Perfectly manicured greens, challenging fairways, and awe-inspiring views make for an incredible golfing experience.
Amenities for Golfers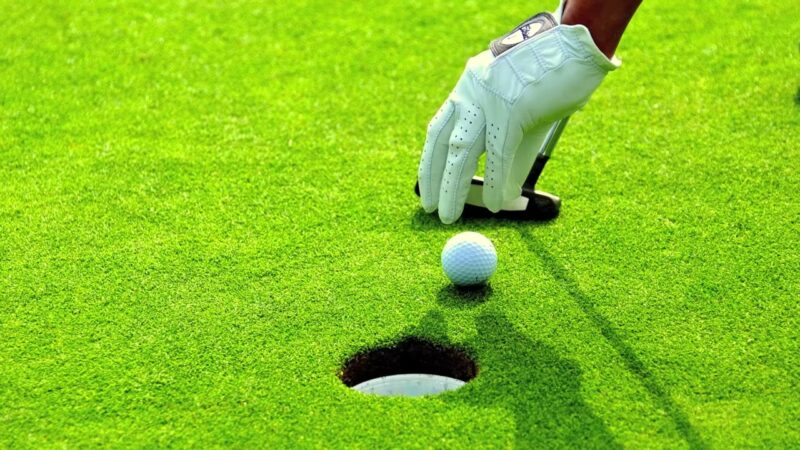 As you would expect from a world-class establishment, Muttontown offers a range of amenities tailored specifically for golfers. There's a pro shop stocked with all the latest golfing gear and a practice area to warm up before hitting the course.
Lessons from certified instructors are available for both beginners and seasoned golfers looking to improve their game.
Golfing Events and Tournaments
If you're competitive, the club frequently hosts golfing events and tournaments. These are excellent opportunities to put your skills to the test and socialize with fellow golf lovers.
Whether you're an individual player or prefer team-based competitions, there's likely a tournament that fits your preference.
Fine Dining and Events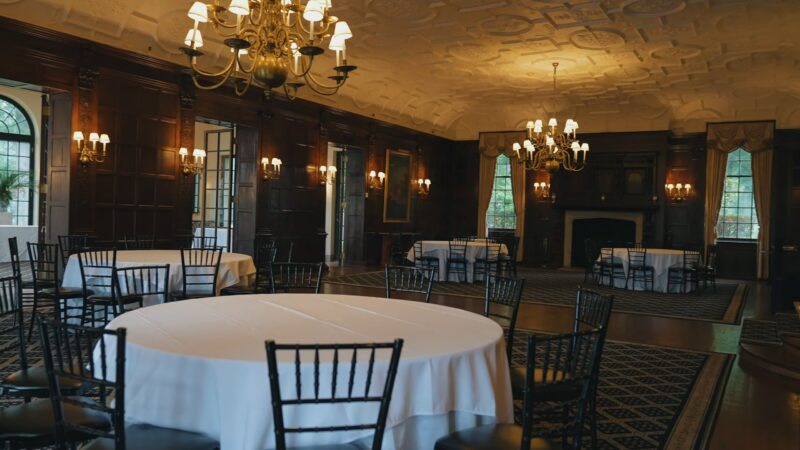 The culinary scene at Muttontown Country Club is nothing short of excellent. With a variety of dining options available, you can enjoy a casual lunch or an elegant dinner. The chefs are highly trained, and the menu offers a range of delectable cuisines.
A Venue for Special Occasions
If you're searching for the perfect venue for a special occasion, look no further. Muttontown Country Club's banquet facilities offer a luxurious setting for weddings, anniversaries, and corporate events.
With professional event planners on-site, your event is guaranteed to be a memorable one.
Regular Social Events
For those who enjoy a lively social scene, the club frequently organizes social events like themed dinners, wine tastings, and holiday parties. These events offer a great chance to mingle with fellow members and create lasting friendships.
Becoming a Member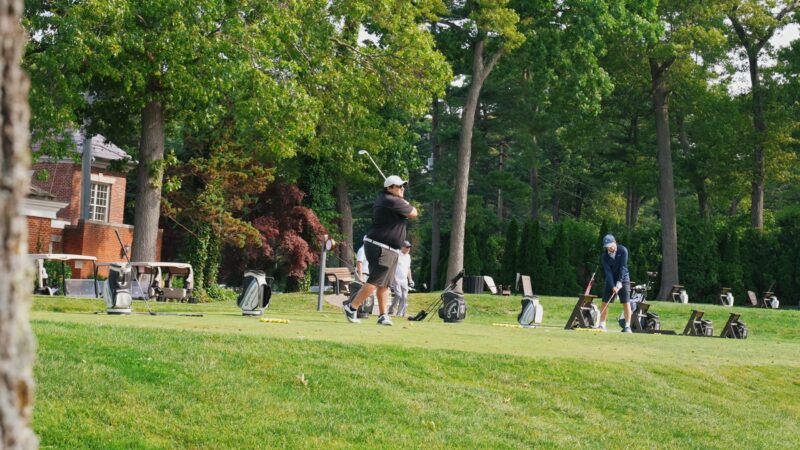 Joining Muttontown Country Club is a straightforward process, but there are different types of memberships to consider. Whether you're interested in golf, tennis, social activities, or a combination of these, there's a membership plan that suits your needs.
Cost and Payment Plans
While the cost of membership varies depending on the type you choose, there are flexible payment plans available. Keep in mind that some memberships also have an initiation fee, along with annual dues. Always make sure to check the latest information, as fees and plans can change.
How to Apply
Application for membership usually involves submitting an application form along with the required documentation. Some memberships may require recommendations from existing members.
Once your application is reviewed and accepted, you'll be welcomed into the Muttontown community.
A Club Like No Other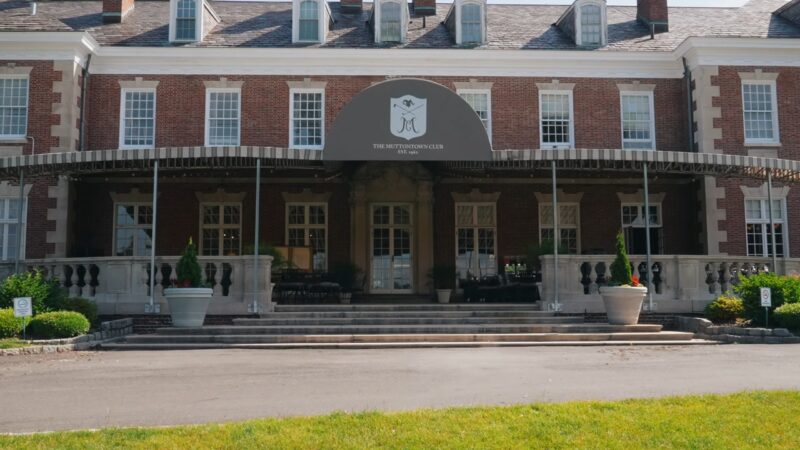 Muttontown Country Club is more than just a place for leisure; it's a community that offers a blend of luxury, history, and a wide array of activities.
From its world-class golf course to its fine dining experiences and bustling social scene, this club has established itself as one of the best membership clubs in New York.
The Value of Membership
Becoming a member not only gives you access to outstanding amenities but also opens the door to a vibrant community. Whether you want to improve your golf swing, dine in style, or meet new people, Muttontown Country Club offers all this and more.
Come and Experience It
If you've been on the fence about joining a country club, now is the perfect time to consider Muttontown Country Club. With its plethora of offerings and a rich history that makes it unique, it's more than worth the membership. Experience it for yourself and see what makes it truly special.
Additional Facilities and Activities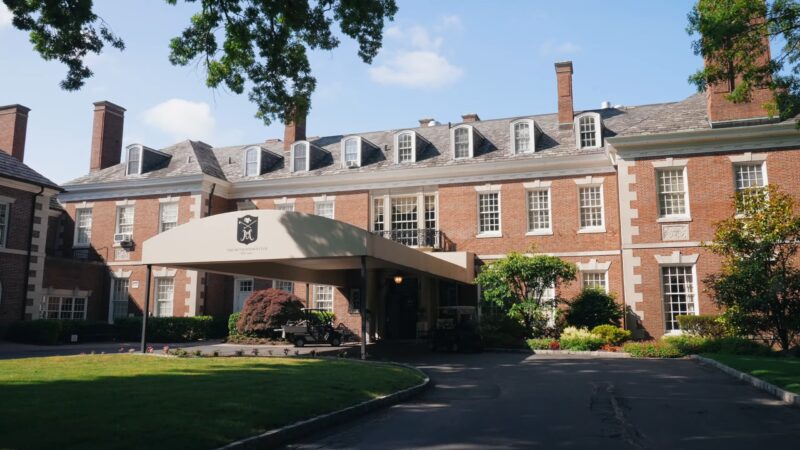 Explore Beyond Golf and Dining
While Muttontown Country Club is celebrated for its golf course and fine dining, it also offers a broad spectrum of other activities and amenities that cater to varied interests.
From tennis to swimming, let's explore what else you can do when you're not teeing off or enjoying a sumptuous meal.
Tennis Courts and Lessons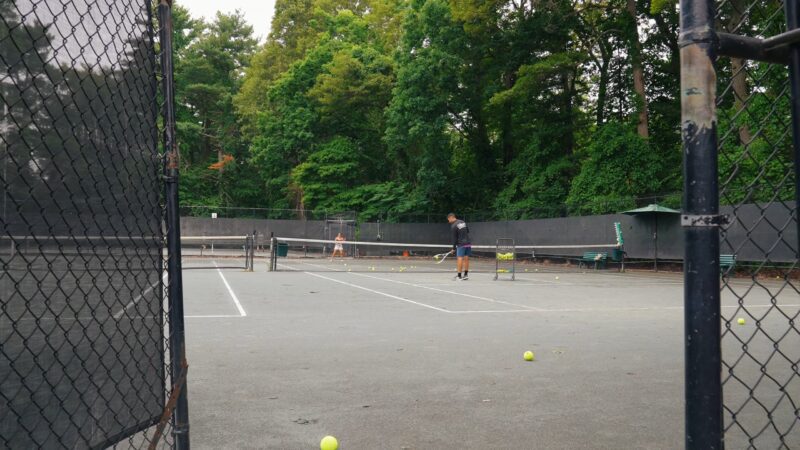 If you have a love for tennis or are looking to pick up a new sport, the club has excellent tennis facilities. The tennis courts are well-maintained, ensuring a quality experience whether you're a beginner or an expert.
Plus, professional tennis instructors are available for lessons.
Take a Dip in the Pool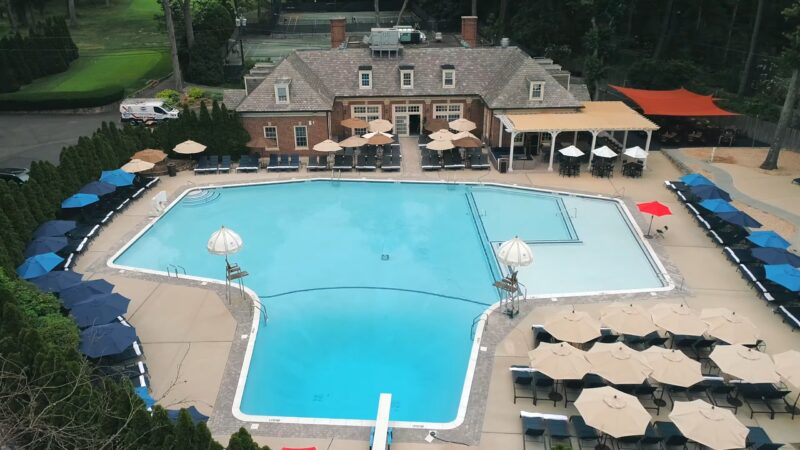 For those hot summer days, or if you're just looking to relax, the club features a swimming pool that provides a perfect escape. The pool area is spacious, and there are also designated areas for kids, making it family-friendly.
Fitness Center
Perhaps you want to keep up with your regular workout routine or even take it up a notch. The club's fitness center is outfitted with modern equipment suitable for both cardio and strength training.
Personal trainers are also on hand to help you tailor a workout plan that suits your fitness goals.
Family and Children Activities
A Club for the Whole Family
Muttontown Country Club isn't just for adults; it's a family-friendly environment. The club provides a variety of activities and amenities specifically designed to entertain younger members and ensure they also have a great time.
Kid-Friendly Amenities
From a playground area to a kiddie pool, there are plenty of facilities to keep the young ones engaged. Special events like family movie nights and children's parties are also a common feature at the club.
Children's Golf and Tennis Programs
If your child has shown an interest in sports, the club offers golf and tennis programs specifically designed for kids. These programs are an excellent way for children to learn the basics of sports in a fun and supportive environment.
Why You Should Consider Membership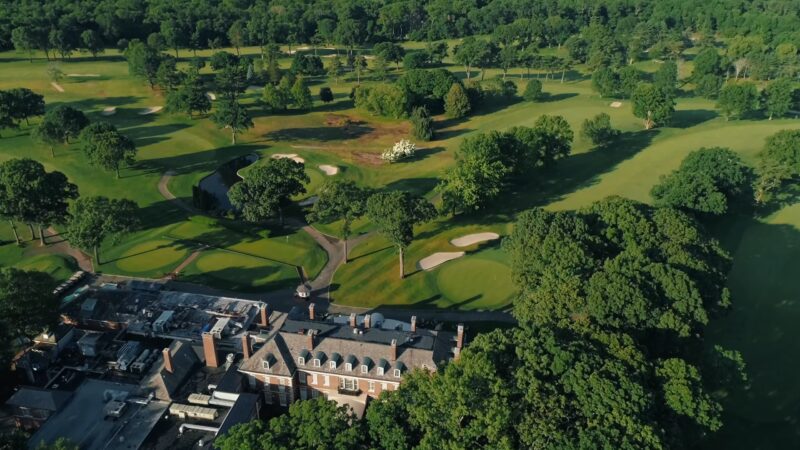 If you're in search of a place that offers more than just golf or a dining experience, Muttontown Country Club could be exactly what you're looking for.
With a variety of activities, a strong sense of community, and a long-standing reputation for excellence, it offers a lifestyle that is both enriching and enjoyable.
FAQs
Is Muttontown Country Club open year-round?
Yes, Muttontown Country Club is open year-round, although some outdoor facilities like the swimming pool, may be seasonal. Indoor amenities like the dining area and fitness center are accessible throughout the year.
Do they offer day passes, or is it members-only?
Muttontown Country Club is primarily a membership-based establishment, and they do not typically offer day passes. However, guests can visit the club if accompanied by a current member, subject to certain conditions and fees.
Is there a dress code for the golf course and dining facilities?
Yes, there is a dress code in place to maintain the club's elegant atmosphere. For the golf course, collared shirts and proper golf attire are required.
In the dining areas, the dress code varies depending on the specific venue and time of day, but it generally leans towards smart-casual or formal attire.
Are pets allowed in the club?
Pets are generally not allowed in the club's facilities, including the golf course, dining areas, and other activity spaces. This is to ensure the comfort and safety of all members.
Does the club offer any corporate or group membership packages?
While the focus is mainly on individual and family memberships, the club does offer corporate membership options. These are tailored for businesses and include benefits like hosting corporate events, though the specifics can vary.
How is parking handled at the club?
The club has a spacious parking area available to members and their guests. Valet services are also offered during special events and peak times to make the experience as convenient as possible.
Final Words
Thank you for reading this guide on Muttontown Country Club. We hope it has given you all the information you need to make an informed decision.
Whether you're a golf aficionado or someone who enjoys the finer things in life, Muttontown Country Club has something to offer for everyone. Our website covers a variety of topics, and we have recently written about the history of Chelsea Mansion, so make sure to check it out!